Do Yoga Online Or In A Top Yoga Studio.
Try Flametree Yoga Darwin.
Yoga Darwin best deals for yoga online, or in-studio. There's both beginner or non-beginner introductory deals. In addition, Flametree Yoga Studio has a Darwin yoga space in Woolner, Darwin City, Palmerston, & Casuarina. So check out the best yoga space Darwin.
After that, see the Christmas holiday yoga timetable, or make yoga class reservations.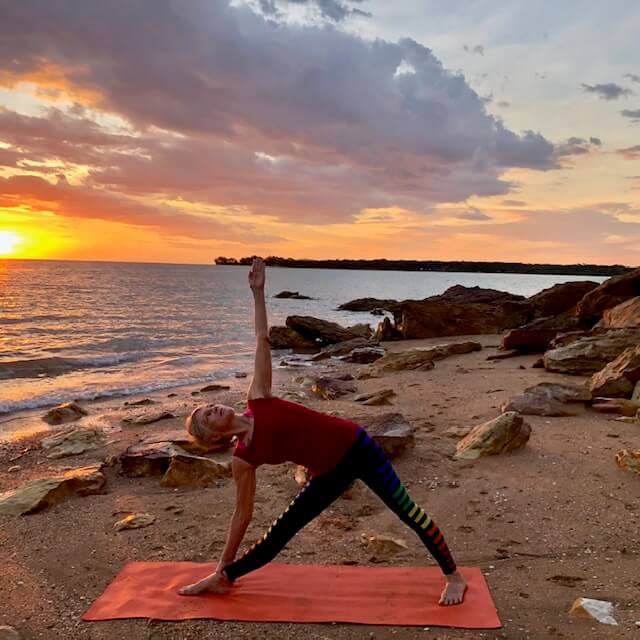 Chris Lalor, accredited Senior Teacher.
Many class types & options at Flametree Yoga Studio
Among many good options, you can choose from many yoga class types. For example, try Gentle Yoga, Backcare Yoga, Fifty Plus Yoga, Women Only Yoga, & Immune System Yoga.
In addition, Flametree's timetable is in five levels, from beginner yoga to advanced yoga. That means there's always a suitable yoga class level for you.
Moreover, you get very high quality yoga. Most importantly, it's all taught or supervised by an accredited Senior Yoga Teacher..
Above all, the many generous in-studio or online yoga deals let you start or re-start yoga at no risk to you.
Benefits of Flametree Yoga Darwin online or in-studio
Meanwhile, even a small amount of regular yoga classes will get you many of the benefits of yoga.
Beyond all this, if you want more, check out the yoga benefits link, on see Yoga Insights. On those pages, for instance, you can explore more details of yoga online or in-studio, studies of yoga, or read stories of how yoga has worked for many others.
The benefits of yoga classes include getting fit, calm, and flexible. In addition, others do it for sleep, better relationships, managing weight, happiness, menstruation, menopause or trauma.
For instance, there's over 100 health conditions that yoga has been proven to help.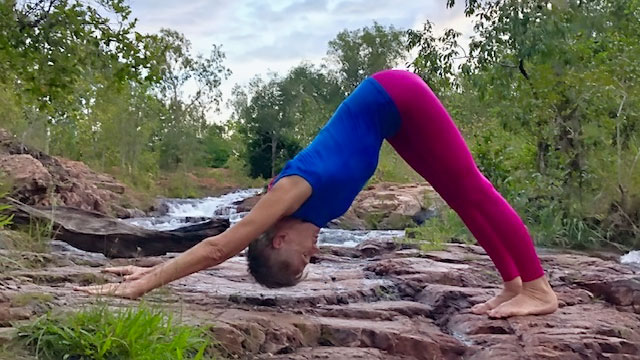 Ten FREE breath meditation classes for yoga Darwin & beyond
Flametree's Senior Teacher also has 25 years of experience teaching pranayama breath meditation.
Breath meditation and yoga work very well together (or separately). Flametree Yoga Darwin is one of the few studios offering regular, full length pranayama classes.
Most importantly, non-beginners can do TEN FREE full length pranayama classes.
Summary of yoga space Darwin options, including a 2 week FREE trail