How To Get A 15% Yoga Student Discount
You get it as "student" of yoga, via an organisation (not because of going to school etc)
Employees, referrals, or members get a 15% beginner yoga student discount, for up to six months, on Beginner Yoga at Flametree. (The discount is available for anyone who finds us via an organisation, as outlined. We don't mean that its only available for schools or universities.) The discount is for anyone who chooses to be a student of yoga with Flametree Yoga Darwin, either online, or in our three Darwin yoga studios.
It's a generous discount that can save you up to $78 on your first 6 months of beginner yoga classes.
Read on to see how to get your discount.
Six months allows the completion of several Flametree beginner yoga courses, or their equivalents (such as 26 weeks of a beginner pay by the week subscription deal, including the beginner yoga double pass).
If you want a group class at your workplace, please consider Flametree's private classes. However, students often find it more convenient to get a discount on Flametree's large yoga timetable, online or in-studio.
Get a substantial beginner yoga student discount, for up to six months. Use it for yourself, or as a benefit for your employees or members. The picture shows "Tree Pose", done by Flametree's accredited Senior Iyengar Yoga Teacher, Chris Lalor. 
How to get 15% off beginner yoga deals
To get the discount, you simply do the following.
Have your workplace, or referring organisation, include a link to this deal on some appropriate part of your site, so employees, referrers, or members can see it. (If your workplace or membership organisation does not yet have this on their site, ask them to just put the link to this page on their site. Then you're all set to get the discount).
Select any of the yoga packages listed below.
At the yoga pass package you select, fill out your details, including nominating the name of the organisation or referrer through which you are getting this six month discount. (The six months starts from when you fill out this form and get started. The name of your organisation is a required field).
As you complete the payment details, in the appropriate box, insert one of the 15% discount coupon codes below.
For any of the SUBSCRIPTION packages, use the 15% coupon code "

WEEKLYDISCOUNT

"
For any of the COURSE or TEN PASS packages below, use the 15% coupon code "

PASSDISCOUNT

".
Several of the packages below also include 2-week free trials. Obviously, that's in addition to the discount you get as outlined above.
If you have questions, please get in touch with Flametree Customer Service, or via the contacts in the footer of this page.
Conditions for getting this deal
This is only for employees, referrals from a referring organisation, or members of a referring organisation. That's why you need to nominate the name of that organisation as you complete the form.
The 15% off discount is available for a total of six months, via any one of the following packages, or any mix of those packages. (Our app will automatically track the six months, and allow the discount within that period).
The 6 months are only available once per employee, referrer from a referring organisation, or member or a membership organisation.
The deal will only be available to you for as long as your relevant organisation does have this offer on their site.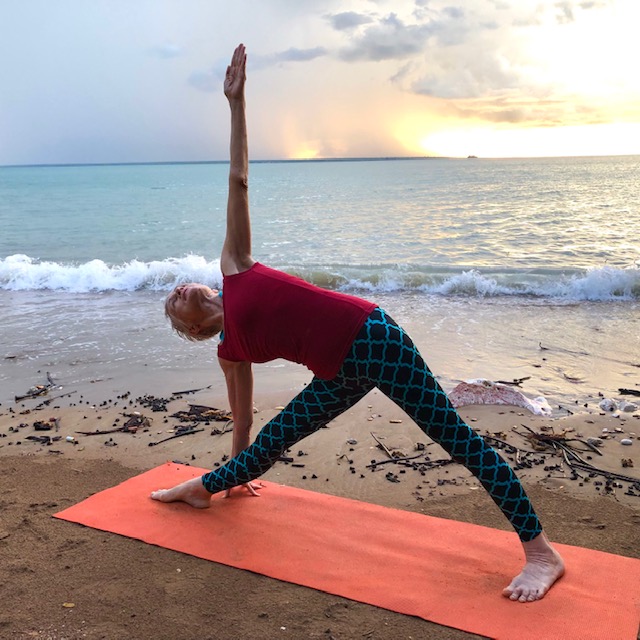 Beginners start with easy, preparatory poses and build up very steadily to more challenging poses. Almost anyone can get started. Try it.
Yoga Student Discount Packages: 15% off for 6 months
To get your yoga student discount, select from any of these deals. Several of them also have a 2-week free trial, as mentioned below.
To get the two-week free trial, you'll need to list a credit or debit card. But you will pay zero until the end of the 14 day trial. If you don't wish to continue after the 2-week trial, just let us know via Flametree Customer Service.
SUBSCRIPTION packages including 2-week FREE trial
Beginner subscriptions for yoga student discount
Beginner courses for yoga student discount
TEN PASS Packages NOT including 2-week FREE trial. Also part of the yoga student discount.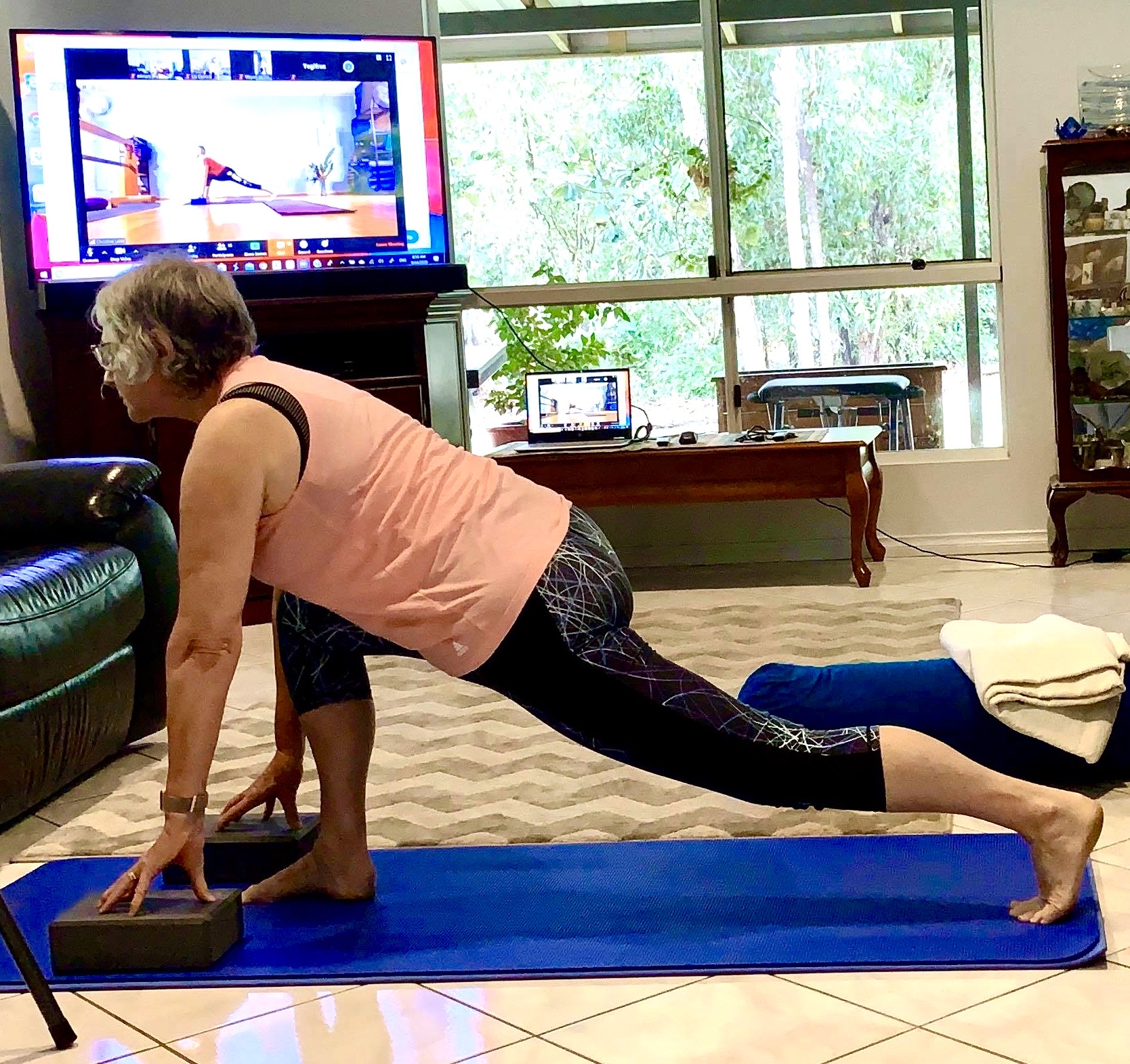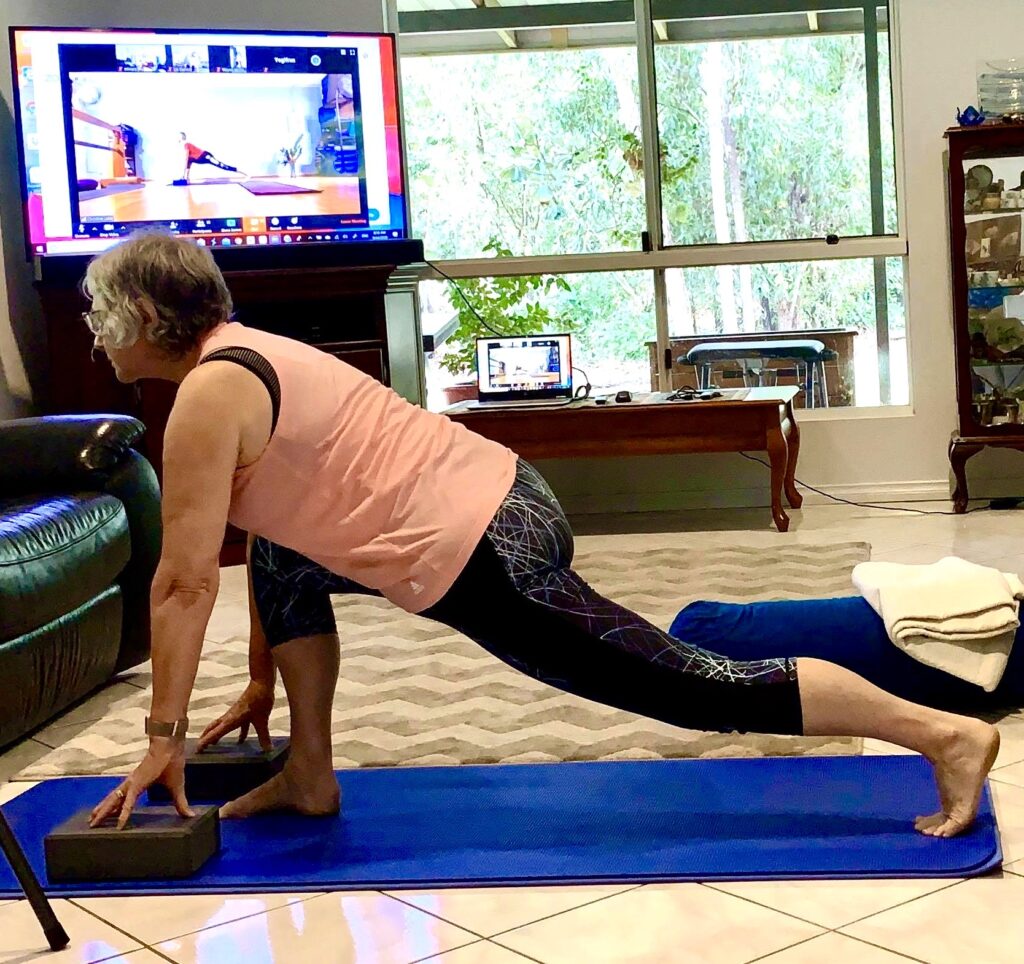 Easy yoga course for beginners online, with many options, & a 2 week free trial. Try it.