For the best local yoga, check these top deals.
Online or in-studio, or both
Get daily yoga for less than AUS$2 a class.
Here are the best options for yoga studios near me for beginners or non-beginners. You get online or in-studio options, or both. And online is the new yoga near me! In-studio deals are also available. Check out these options, including with 2 week free trials for beginners.
For those looking for yoga studios near me for beginners, here are your best beginner deal options.
Non-beginner and lapsed students
Get unlimited non-beginner classes for two weeks from when you start. It's for any of Flametree's timetable of non-beginner classes. It includes online or in-studio classes (in Darwin, Australia), or a mix of both. You get high quality LIVE online classes, with a wide range of yoga class options.
The non-beginner introductory deal is for non-beginner newcomers  to Flametree, and Flametree students who have not done a class for 6 months.
This  non-beginner pass is for any Flametree yoga class except dedicated Beginner classes. Get more details below, or buy the 14-day non-beginner pass, for just AUS$29, below. There's also immediate conversion to other key currencies.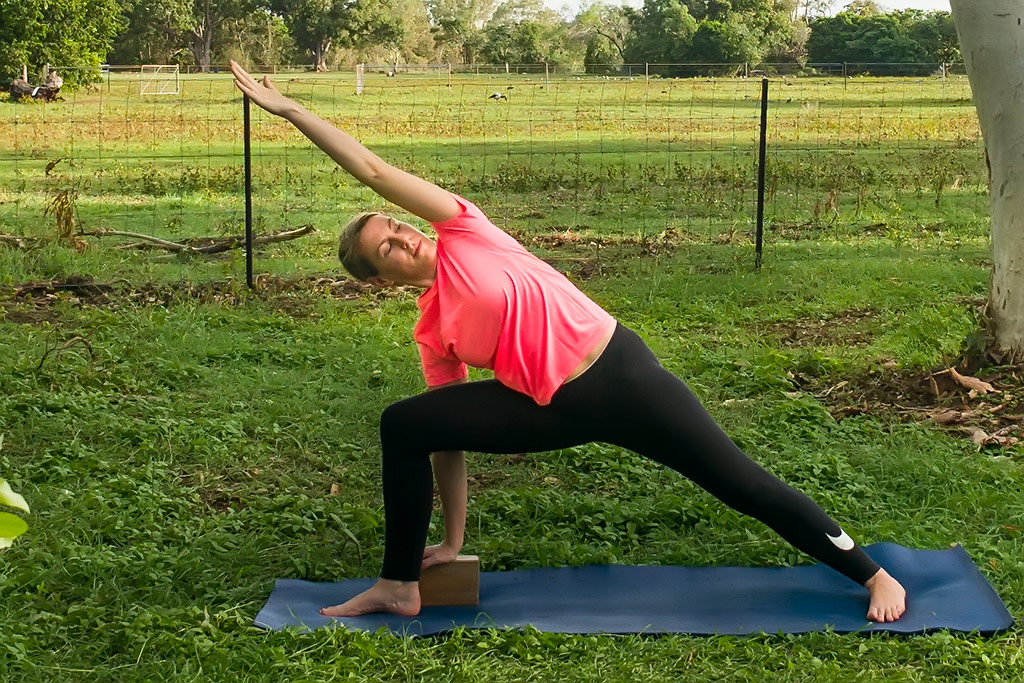 What people are saying about Flametree Yoga Studio
"…Thank you for all you have done to keep yoga accessible, it has been so beneficial, and also lots of fun "
Tania, Facebook
"My first online class last night from my lounge in Brisbane, fantastic! Thanks Flametree"
Bridget, Facebook
"The Zoom sessions are going really well. I'm so grateful for having them"
Gina, Facebook
"… can't wait to start back at the studio and of cause those all so important after class catch ups over coffee"
Michelle, Facebook
"This is awesome! Thanks for sharing your practice around the globe."
Jason, Facebook
"Yoga is an important contributor to my bike riding habits and increasingly an important part of my other-life too."
Colin
"Great [backcare] class tonight Chris and such a gift to be able to start yoga again online after a couple of years of not being able to juggle classes with family routine! "
Janet, Facebook
"I'm so grateful. Belinda's class this morning was brilliant – my first headstand at home! thank you Chris and team. "
Sam, Facebook
"…Chris…. you are a truly inspirational women in my life."
Angie, Facebook
"Loving the classes. All of them. The quality of teaching is of course fabulous, but the range of options, the convenience and flexibility that allows is wonderful"
Penny, Facebook
"I like the friendly teachers and the feeling that you are not trying to compete with everybody else in the class"
John, Facebook
"The classes are brilliant and bring the joy (and discipline!) of yoga into your home. I'm so thankful for the opportunity to continue classes this way."
Deirdre, Facebook
Still unsure, or have questions about Flametree?
If you're uncertain about what may work best for you, the extra information on this page will help you make your choice.
Plus, here's much more on the benefits of yoga & the many conditions it helps. 
Or contact the customer service team listed at the bottom of this page.
Short video on some major benefits of yoga